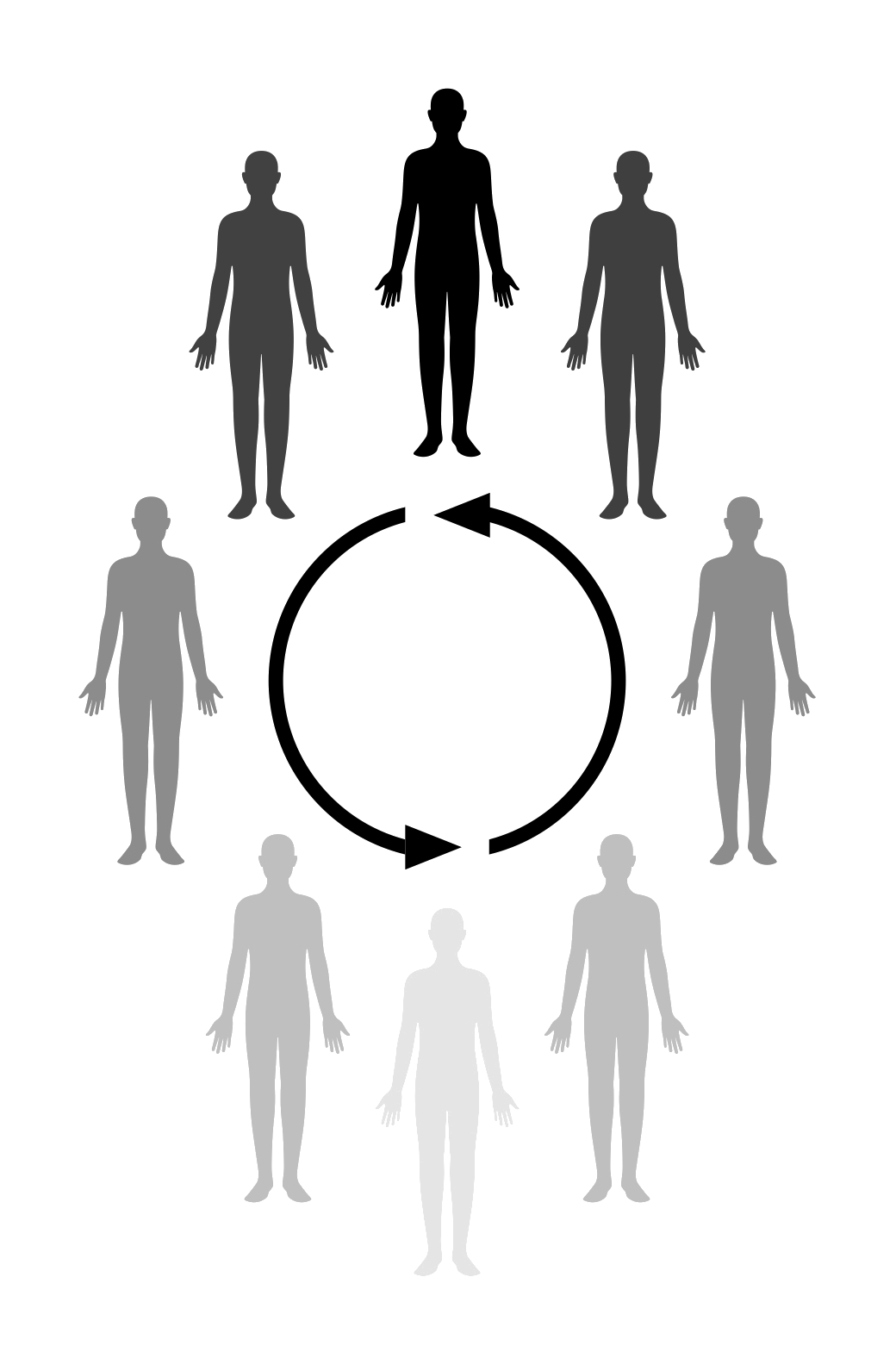 The term acculturation is composed of the Latin terms ad "to" and cultura "culture" and can thus be translated as leading to a culture (cf. Ammon 2010, 55). It was introduced at the time of colonization by British and North American cultural anthropologists to describe the consequences of contact between two foreign cultures. Acculturation means the adoption of elements of a hitherto foreign culture by an individual, a group or a society. Knowledge, values, norms, intuitions, skills, techniques, habits, identifications, convictions, willingness to act, actual behavior, but above all language can be adopted. It is a learning process characterized by internalization, imitation and learning from the model, which is mainly triggered due to conquests, colonizations, migration, tourism, scientific contacts or trade relations. For acculturation, direct contact of foreign cultures is obligatory.
Types of acculturation
Four types of acculturation can be distinguished: unilateral, reciprocal, complete and partial. While unilateral acculturation describes only the unilateral adoption of a foreign culture, reciprocal acculturation means a bilateral adoption of the foreign culture. Furthermore, a distinction is made between complete acculturation, in which one culture adopts all elements of the other, foreign culture and the result is assimilation, and partial acculturation, in which only partial elements of the foreign culture are integrated into the existing culture. In partial acculturation, compartmentalization often takes place, i.e., the integration of elements of certain areas.
In addition, acculturation can be distinguished in terms of a cognitive, social, structural and identificational dimension. The cognitive dimension includes the acquisition of knowledge and skills, the social dimension includes the establishment of social relations between cultures, the structural dimension includes the adoption of certain positions in society, and the identificational dimension includes the adoption of values and identifications (cf. Esser 2018, 4).
According to Esser, multicultural societies are the result of failed assimilation and thus failed acculturation processes: "Integration without ethnic stratification and without ethnic division of labor always presupposes a certain structural assimilation and, related to this, processes of acculturation in other areas" (Esser 2018, 5).
According to Esser, ethnic conflicts arise primarily as a reaction to cultural contact when a particular social organization is dependent on the existence of certain elements of its culture and when the cultural identity of the group or society would be lost with acculturation (cf. Esser 2018, 6).
Literature
Ammon, Ulrich (2010): Akkulturation. In: Glück, Helmut (Hrsg.): Metzler Lexikon Sprache. 4. Aufl. Stuttgart: J. B. Metzler.
Esser, Hartmut (2018): Akkulturation. In: Kopp, Johannes/ Steinbach, Anja (Hrsg.): Grundbegriffe der Soziologie. 12. Aufl. Wiesbaden: Springer.